RESIDENTIAL
---
When it comes to composites architecture, flashy exterior applications for big commercial projects get most of the attention. However, composites are just as valuable in residential projects, particularly in interior renovation applications. From apartment buildings to new houses, composites and cast polymers can serve as stand-alone solutions or work in tandem with traditional materials to provide quality aesthetics, sanitation and durability.
---
---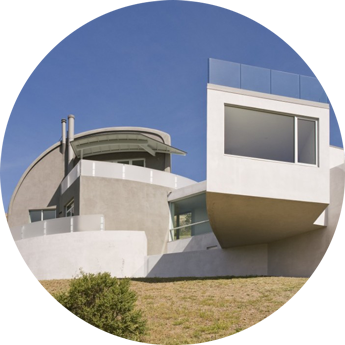 Durability in extreme environments
Light weight
Faster construction times
Can often be repaired in place in the event of damage
Low maintenance
Flexible in terms of color, shape and texture
Ability to be made fire-resistant
High strength-to-weight and stiffness-to-weight ratios
Low thermal conductivity
Corrosion resistance
Long lifespans
Applications and Products
---
Interior
Panels
Walls
Cladding
Windows
Sinks and countertops
Showers
Tiles and flooring
Doors
---
Exterior
Roofing
Siding
Decking
Decorative trim
Fencing
Framing
---
Case Studies
---
Design Solutions for Showers
---
The joint work of Cambridge Housing Authority and Bestbath, a leading composite shower manufacturer, ensured the renovated bathrooms were beautiful, lower maintenance, safer, mold free.
---
---
---
Storm Proof House
---
Students from Stevens Institute of Technology designed the 2015 Department of Energy's Solar Decathlon winning "SURE HOUSE" to be ultra-energy efficient utilizing composite shutters and hatches to help make the home storm proof.