---
Closed Molding
---
In closed molding, dry reinforcements are laid into the base mold, the mold is closed and resin is introduced into the closed cavity using a pressure pump or vacuum. When the laminate is cured, the mold is opened and the part removed. Compared to open molding, closed molding processes enable manufacturers to make better parts faster and more consistently, with less waste. Finished parts have better surface cosmetics, reducing the need for post work. These molding processes tend to require higher capital investment in tooling and equipment.
Because resin is cured in a closed mold system, there are significantly fewer emissions, helping manufacturers meet Federal and State emissions standards, while reducing the need for worker protective clothing and other PPE (personal protective equipment). These processes are also less operator dependent compared to open molding, reduce labor and may require fewer molds.
---
This manufacturing process is designed to improve the mechanical properties of laminates (two or more layers of fiber reinforcement bonded with a resin). A vacuum is created to force out trapped air and excess resin, compacting the laminates.
---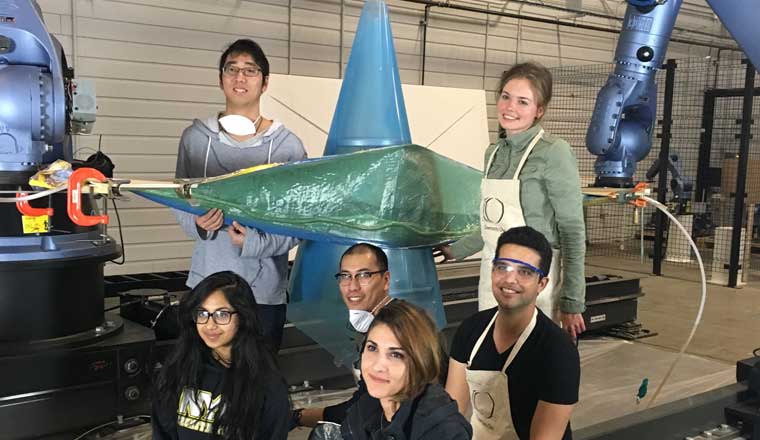 Vacuum Infusion Processing
---
Vacuum infusion processing (VIP) is a variation of vacuum bagging that uses vacuum pressure to drive resin into a laminate after the vacuum has pulled the bag down and compacted the laminate.
---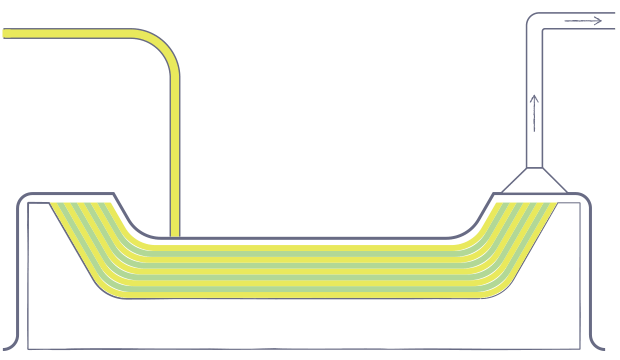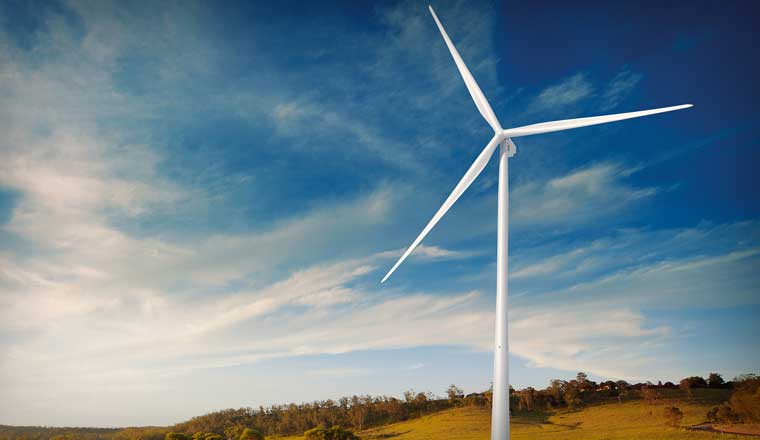 Resin transfer molding (RTM), sometimes called liquid molding, is a closed-molding method in which reinforcement material is loaded into a closed mold, the mold is clamped, and resin is pumped in (through injection ports) under pressure. This process produces complex parts with smooth finishes on all exposed surfaces.
---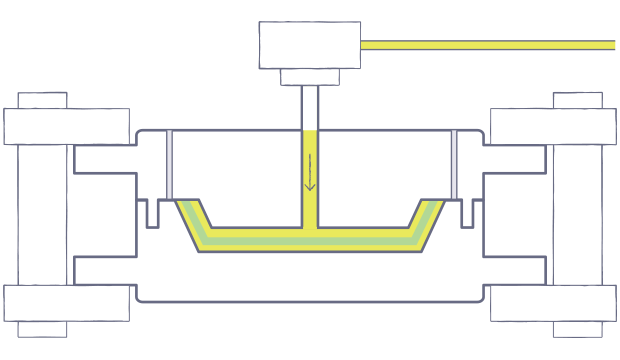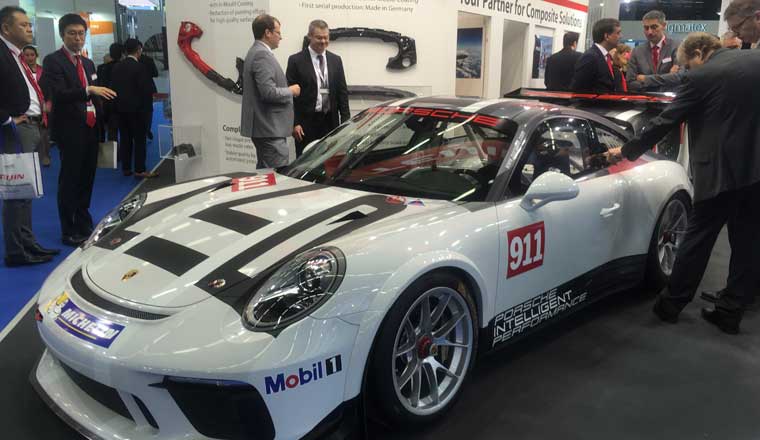 Compression molding is a manufacturing process in which composite materials are sandwiched between two matching molds under intense pressure and heat (from 250° to 400° F) until the part cures. This technique is used to rapidly cure large quantities of complex fiberglass-reinforced polymer parts. Compression molding features fast molding cycles and high part uniformity.
---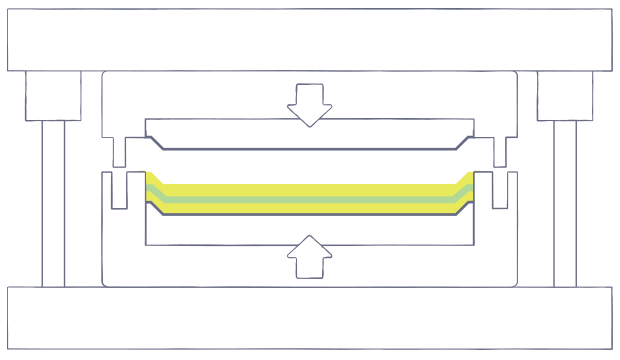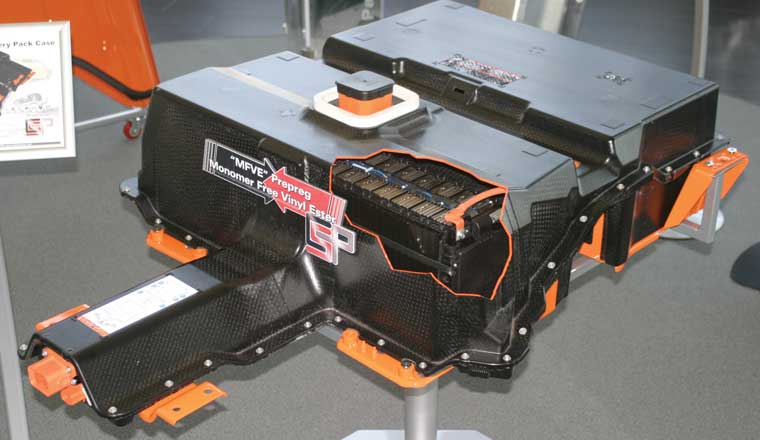 Pultrusion is used to form composites into long, consistent shapes like rods or bars. Continuous strands of reinforcement are pulled through a resin bath to saturate them, then pulled through heated steel molds that sculpt the composites into continuous lengths. The process operates continuously so it can be readily automated and it is adaptable to both simple and complex cross-sectional shapes.
---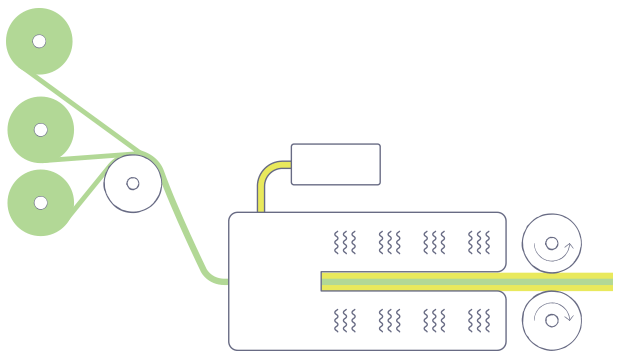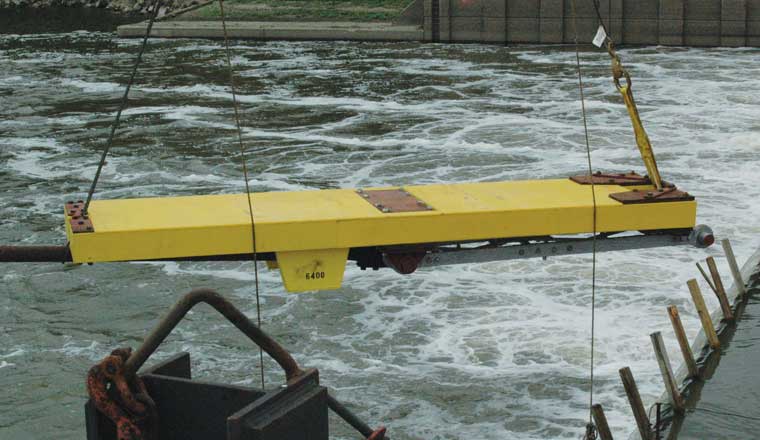 Reinforced Reaction Injection Molding (RRIM)
---
In this process, two (or more) resins are heated separately and combined with milled glass fibers. The mixture is injected into a mold under high pressure and compressed. The resin cures quickly. RRIM composites feature many processing advantages, including very fast cycle time, low labor, low mold-clamping pressure and low scrap rate.
---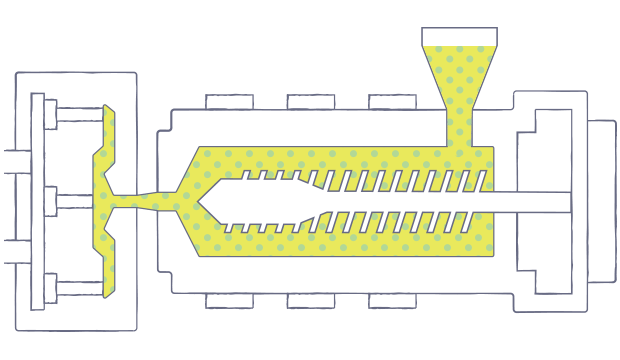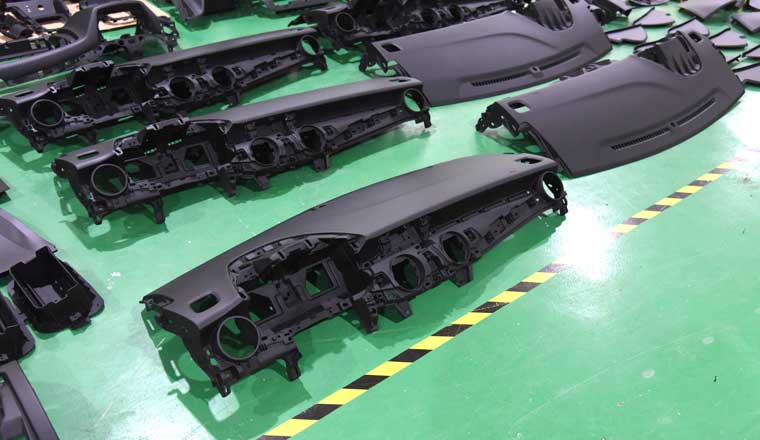 In centrifugal casting, reinforcements and resin are deposited against the inside surface of a rotating mold. Centrifugal force holds them in place until the material cures or hardens. Centrifugal casting is used to produce hollow parts (like pipes with two smooth surfaces).
---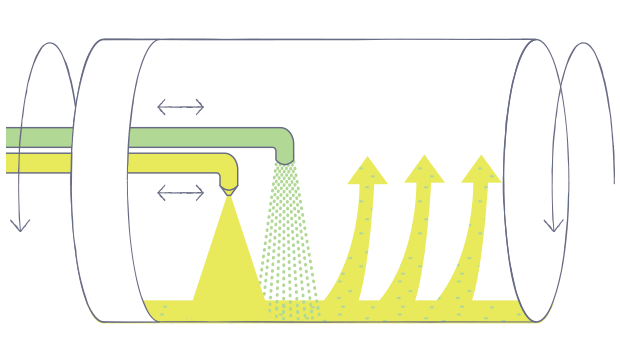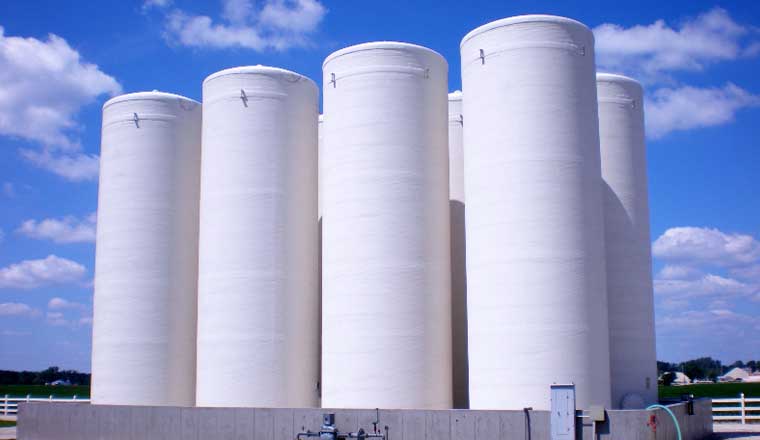 The continuous lamination process is used to produce composite panels and sheet goods. It's a highly automated process in which fibers and resin are combined, sandwiched between two plastic carrier films—and guided through a conveyor process. Forming rollers shape the sheets, and the resin is cured (in an oven or heating zone) to form the composite panel.
---