Automobiles
---
While many see composite materials as exotic and futuristic, they have been used to make automobiles since 1945, when Owens Corning worked with William Stout to develop the Stout 46 – the first automobile developed with a fiberglass composite body. GM has been using composites in some way, shape or form for nearly 60 years – most notably in its Corvette. Back in 1953, when GM first introduced fiberglass to the Corvette, it caused a major change in the automotive market that lead to more major automakers seeing composites as a viable alternative to traditional materials. Today, automakers worldwide are increasingly relying on composite materials to make vehicles durable and lighter in order to meet ambitious fuel efficiency standards.
---
---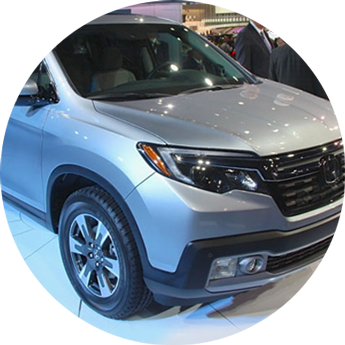 30-40% lighter than steel parts
Ability to use fewer parts
Reduced tooling cost
Damage resistance
Corrosion resistance
Design flexibility
Great aesthetics
Great internal damping
Applications and Products
---
Hoods
Roofs
Door Panels
Fenders and Bumpers
---
A-Pillars
Fairings
Grilles
Heat Shields
---
Wheels
Decklids
Interior Dashboards and Steering Wheels
Composites have the ability to open up a world of new possibilities for manufacturers, designers and engineers. As many companies have learned, working with composites allows you to tailor the properties of fibers, resins and additives to get the exact material properties and performance characteristics you need. As composite materials have become more sophisticated, so too have the manufacturing processes used to make products with composites. Once novel methods like pultrusion, resin transfer molding and large-scale filament winding have now become mainstream in the composites industry.
---
Case Studies
---
BMW i3
---
BMW opted to use composites for the "life module" – or passenger section – of both its i3 and i8, for one primary reason: composites are as strong as steel, but half the weight. Learn More
---
---
---
Ford Shelby GT 350R Mustang
---
In 2015, Ford laid claim as the first major automaker to mass produce carbon fiber wheels as standard equipment for a production vehicle. Ford teamed up with Australian supplier Carbon Revolution to craft the wheels for Shelby GT350R Mustang.
---
---
---
Honda Ridgeline
---
The Honda Ridgeline won 2017 North American Truck of the Year award, thanks in part A big to its truck bed made with sheet molded composites, which has by itself won a number of awards, including one of the Awards for Composites Excellence at CAMX 2016.