Heavy Duty Vehicles
---
In the 1960s, Molded Fiber Glass blazed the trail of composite material conversion for the commercial truck industry. Since then, many OEMs have realized that they can use composites to redesign trucks in order to increase fuel efficiency and increase performance. These materials are being applied to the next generation of environmentally friendly trucks, buses and even semi-trailers. Due to their high strength and low weight, these heavy duty vehicles are able to carry larger payloads, which is important in an industry that abides by weight restrictions put in place by the federal highway system.
---
---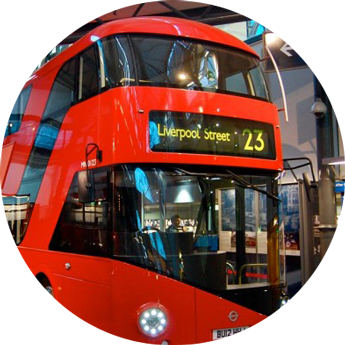 Lightweight
Puncture and damage resistant
Durable
Corrosion resistant
Design flexibility
Increased cargo capacity
Increased aerodynamics
Applications and Products
---
A-Pillars
Air deflectors
Body panels
---
Cowl panels
Underhood panels
Interior and exterior walls
---
Roof surfaces
Interior floors
Engine covers
---
Case Studies
---
Proterra Catalyst
---
This world record setting bus's battery pack, combined with its carbon fiber reinforced polymer (CFRP composite) body, allows Proterra to achieve its record levels of fuel efficiency. In total, the bus weighs just shy of 15 tons. Learn More
---
---
---
Wabash Trailer
---
The industry's first refrigerated trailer made with molded structural composites boasts excellent insulation qualities at a lower weight than conventional sandwich materials and has the necessary scalability to service a large market.